Chairman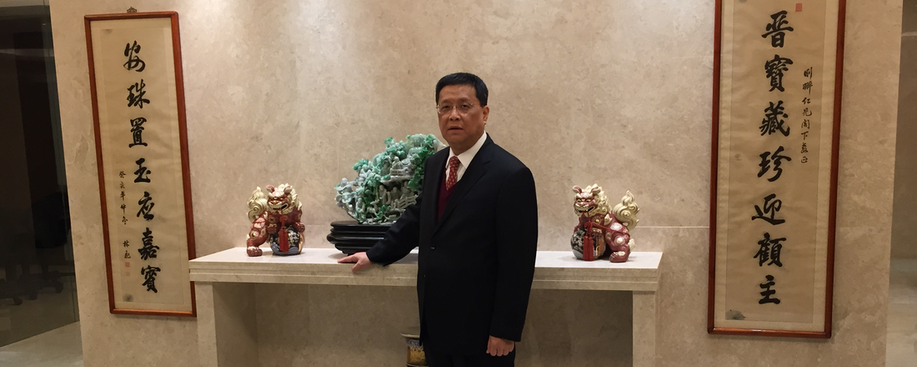 Thing On company was established by the late Mr. Wong Chak Chui in 1958. The company's continued growth was made possible by our strong determination for success and commitment to developing new business ideas.  In 1978, the company set up its first office in Central, Hong Kong.  Thing On Group Limited was then established to lay the foundation for diversifying business development.
Thing On Group is a people-oriented business – we devote our energy to building and maintaining strong relationships with our clients, employees and those coming from the wider community.  We stay close to the market dynamics and also put strong focus in managing and growing our diverse investment portfolio, to provide the best service for our clients and achieve the best possible returns for our shareholders.
We strongly believe in the importance of team work and sense of belonging.  Our continued success would not have been possible without our team.  We nurture a strong working team and are immensely proud of our employees' excellent contribution made to our Group.
Though Thing On Group was founded in Hong Kong, we had an early vision to expand into Mainland China since the beginning of the Chinese reform.  With years of experience building a diversified portfolio, we built a strong foundation in the Chinese market.  We will continue to use our knowledge and experience to expand our business, with the mission to bring our Group to new levels of success.
Thing On Group started as a jewellery retail business and gradually evolved into a diversified conglomerate.  We are forever grateful for the support received from all aspects of the society over the years.  We base our philosophy around a Chinese saying – "Taking from the society, and repaying the society".
With our established charity foundation, we fulfil our corporate social responsibilities through different mediums and channels to support those in need.  As we celebrate the Group's 60th anniversary, we aim to devote more resources to the development of philanthropy and continue to support those who are underprivileged and in need, to create a more harmonious society.
With your support, Thing On Group look forward to celebrating our seventieth anniversary with you!
Chairman, Mr. Richard Wong Chung Tak